One of the surprising benefits of blogging is getting to share with people things I love online. It's cool to get to help promote shops or blogs or whatever else I admire.
I've recently found a shop and a blog that I just adore and want to share.
1. First off: Have you seen House that Crow Built? The online shop specializes in jewelry made from butterfly wings. Yes, you read that right. The pieces are brilliantly bright with the kind of beautiful design you can only find in nature.
I recently found House That Crow Built in my Etsy feed. Someone favorited a necklace, which I promptly made mine. Isn't she lovely?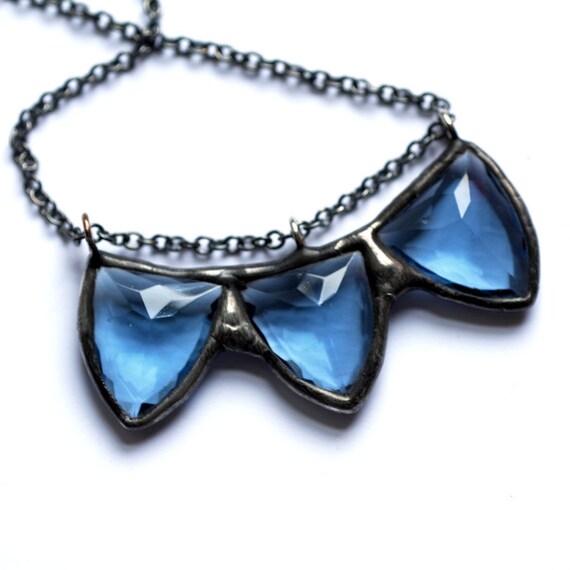 While browsing the shop, I found its sale section, which introduced me to a necklace I liked even more that the smokey blue beauty that I was about to make mine.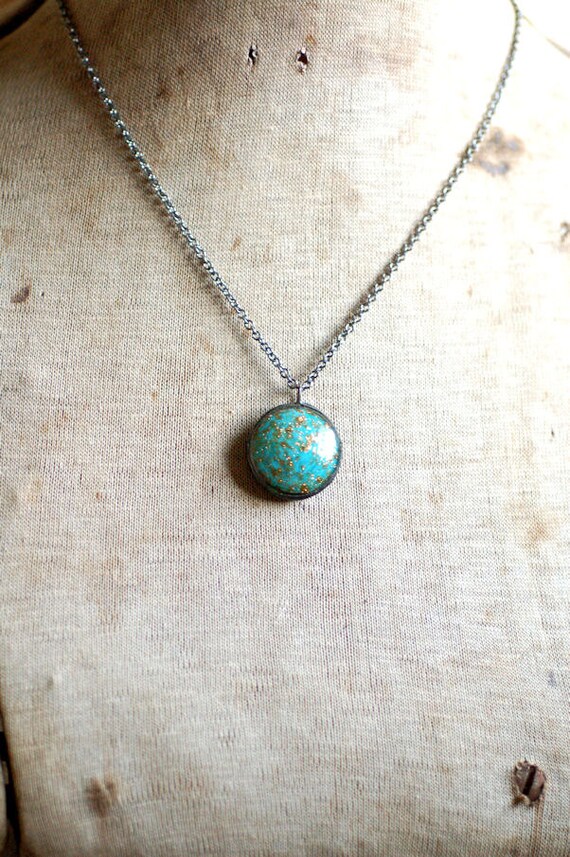 So I did something I never do: I bought two pieces of jewelry from an Etsy shop. Running your own jewelry Etsy shop, it's a good rule to have to NOT PURCHASE EVERYTHING PRETTY YOU FIND. And when I do find something worth an exception, I never buy multiples. But House That Crow Built is so unique, and its prices are so wonderful that I couldn't resist.
2. Have you read The Nearsighted Owl? I discovered the blog a few months ago, and it has quickly become one of my friends.
There are a handful of "trendy" topics of conversation among women that make me want to stab myself, or at least run away screaming. One of them is the topic of exercise. Oh, I understand if someone is starting a routine and receiving support from others, and I even understand wanting to talk about something that is a large portion of your life. But when exercise and diet takes up an entire conversation, time after time, all the time, and you can't talk about anything else? I find absolutely nothing more boring that. Tell me about the reproductive cycle of snails. Tell me about what that person on that reality show I've never heard of and don't want to watch did last night. Tell me in excruciating detail about your bowel movements over the last week and half. But for the love of God, stop bragging about how much you exercise. Because no matter what your intention, you sound like your bragging.
The Nearsighted Owl is a blog about fat love. Blogger Rachele wants to reclaim the word "fat" and get rid of the negative connoation associated with it. She loves her body and sees nothing wrong with it. These days, when everything is about getting slim and eating right, it's a subversive position to take.
The blog comes down to loving yourself and not feeling down about yourself if you don't conform — or want to conform — with society's standard of what is beautiful.
With all the eating right/exercise-crazed crap out there today, Rachele's message is one that can't be shared enough. She even has a free How To Be A Fat Bitch eCourse, which currently has hundreds of students.
Check out the shop and blog, and tell me what you think. Feel free to share your favorites, too.