First thing's first: If you don't subscribe to the Jac & Elsie newsletter and you like handmade, upcycled and/or vintage jewelry, you're about to miss out on some killer summertime savings when the newsletter goes out tomorrow. (If you DON'T like that kind of jewelry … then, well, you're not missing out on anything.) If you'd like to subscribe, just click here.
Things at the shop have been pretty quiet lately. Instead of shopping online, potential buyers are, ya know, enjoying the summer. Which, as an Etsy seller, is nice. Because it means I get to enjoy the summer too. It also means I have plenty of time for new designs. Here are some of the new things you can find in Jac & Elsie: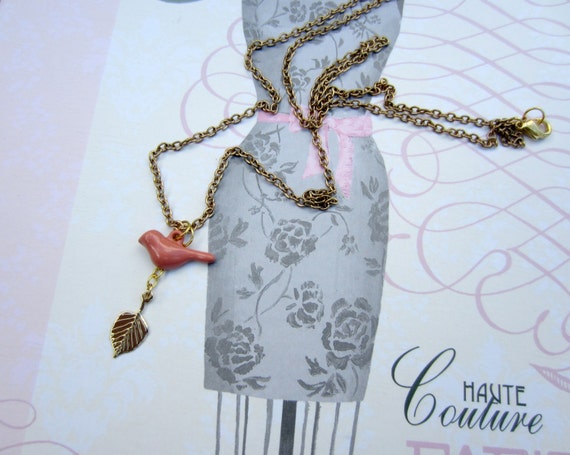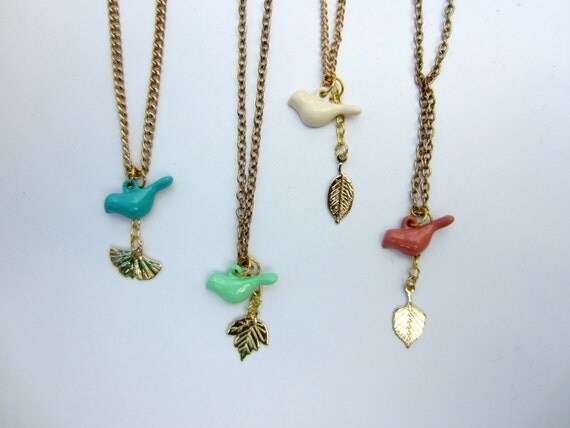 I've had the findings for these adorable bird necklaces since the beginning of summer. I love the colors of the birds and the sleek, sweet design of them. I paired with them a bright gold leaf charm that hangs lower than the bird for some visual interest. The chains are slightly different from one another. They all come from this vintage necklace I found made out of something like 30 chains, which I love. They're a great length — 25 inches — and the subdued gold is such a nice companion for the trendy colors of the birds.
A short convo with a jewelry maker I hugely admire and respect made me look into something that should have been a no-brainer. She mentioned looking into items that have sold well in the past and bringing them back.
Um, hello, cameo lockets.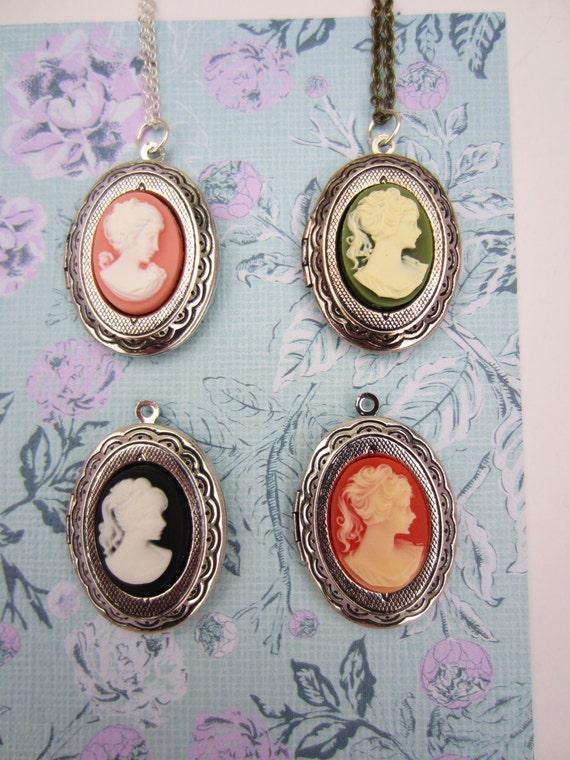 I had a smaller version of these in the shop a year or so ago, but I haven't been back to NYC, where I found the awesome findings, in two years, so I figured them gone. Um … they were not the only locket forms and cameo supplies in all the world (who knew???) These versions are slightly bigger than the original, and I'm pairing them on your choice of chain color: Use a silver chain for a matching look or a bronze one for a mixed metal look (which I'm super into right now).
I also found the prettiest cameo styles I could. The coral/melon one is closest to a "traditional" cameo, but I love the gothic look of the black and the sweet look of the light pink. The green one, truly, is gorgeous. It's a rich sage color, perfect for any season.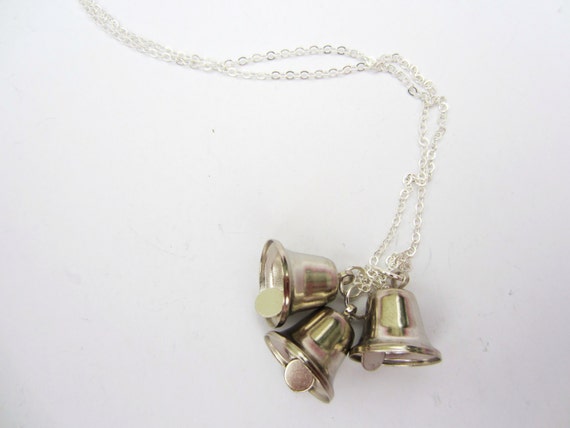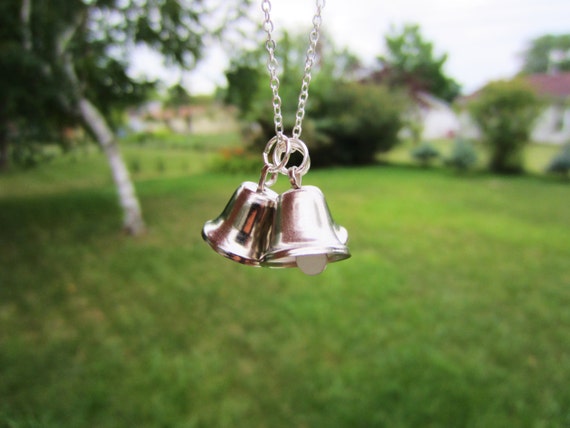 I've also recently added a silver bell necklace. I found a vintage one last year that actually made it to Etsy's front page (and promptly sold), and I still think about the piece, as I loved the look of it. For this handmade version, I paired three sweet bells with actual ringers inside with a choose-your-length chain.
I hope you're enjoying your summertime. Me? I'm trying to get thee to a lake as much as possible. (Basically, I'd ride in a speed boat on choppy water for all eternity if I could.)