When Wendy Nelson from Boston's Vein magazine contacted me to see if I'd be willing to submit a pair of Jac & Elsie earrings for a photo spread in her summer issue of Vein, it took about a quarter second to say "YES. YES. OK YES."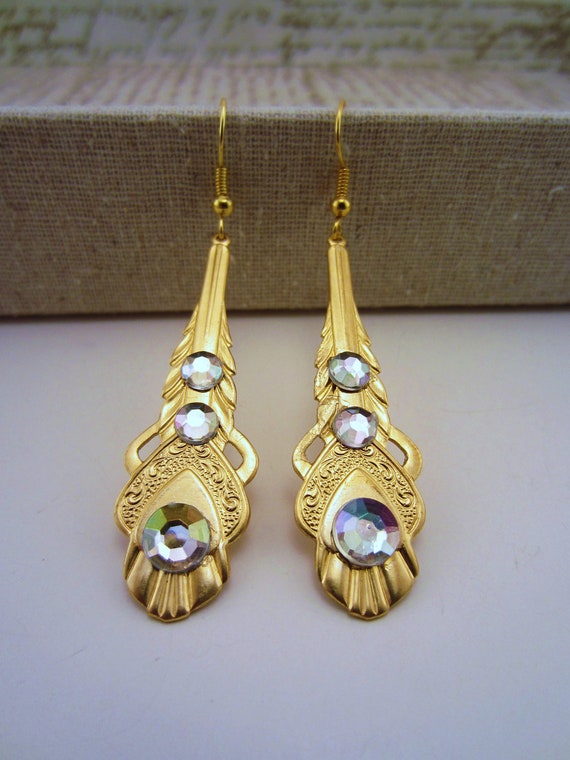 I shipped off the earrings in question and, within a few weeks, they were returned, leaving me to wait, jumping up and down like a kid on Dec. 24, waiting to see the pics.
And now that the magazine has hit the stands … I see how utterly fabulous Vein has made Jac & Elsie's earrings:
The photo spread is Only On Etsy, where Vein highlights the high-fashion that can be found on the website. I'm so, so honored at the write up Jac & Elsie received:
Jac & Elsie offers a mixture of handcrafted, vintage, and up-cycled jewelry. Affordable, yet adorable, Jac's has enough variety for most every taste. Whether you're looking for a distinctive charm bracelet or a piece of Art Deco nostalgia,chances are they'll have it.
It's beyond rewarding to know I've put in so much effort into Jac & Elsie and see it recognized in such a brilliant, lovely way. THANK YOU, Vein.
And for the record, if you'd like to purchase the Vein earrings, you can do so here.