Last weekend, Jeff and I went to one of our favorite antique shops to find some glasses for his Halloween costume (we had two parties last weekend, leaving this weekend blessedly free).
On the trip — which was successful, we found the BEST Leon Trostsky glasses (Russian philosopher and revolutionary who had an affair with Frida Kahlo, aka, my costume) — I made some outstanding vintage jewelry finds.
Including four 14-karat electroplated gold Avon charms from 1973 in their original packaging. I seriously did a geek out happy dance in the store, they were so stinking cute. I couldn't decide which to buy, so I sort of bought them all: a coffee mill, an owl, an old-school phone and a pitcher and bowl.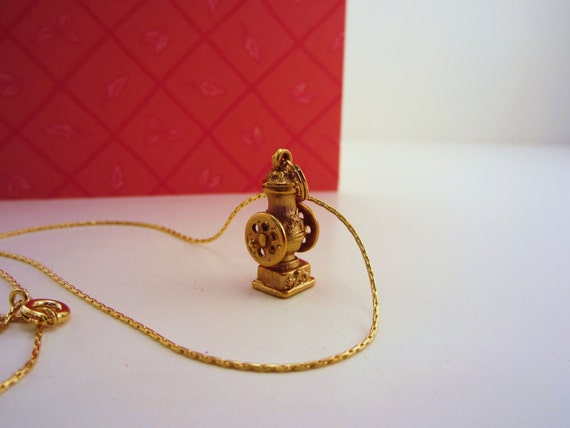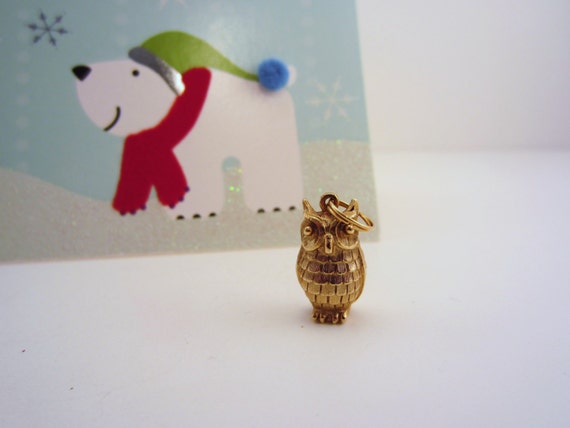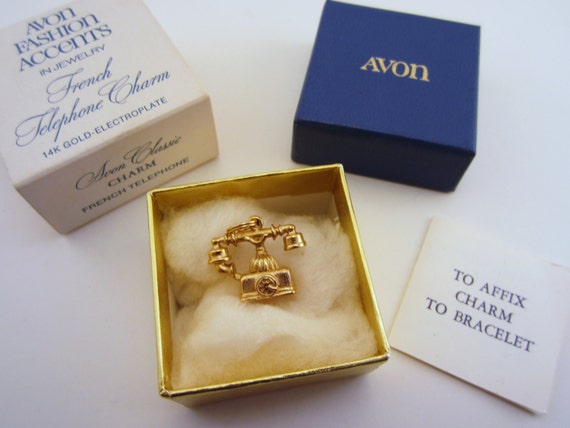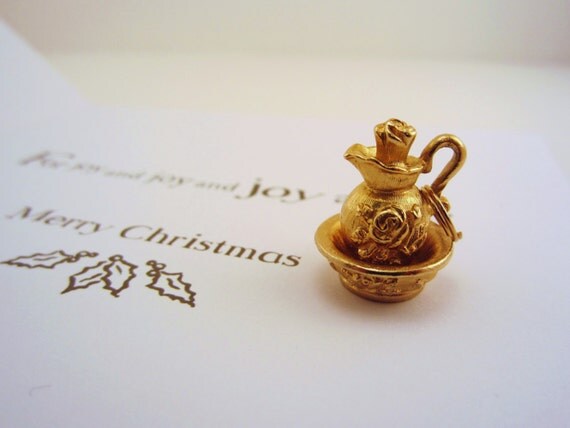 The detailing on these babies is insane. The little rose on the pitcher, the moving wheels on the coffee mill, the feathers on the owl, the rotary dial on the telephone — eep!
These are each in the shop, and you get to choose if you'd like just the charm or the charm on a new 18-inch gold-plated chain.
Which is your favorite? I'm partial to the little French telephone. I wish I had one and could feel like a fancy pants every time I made a call on it. But I feel like you could only use it if you were wearing back-seam panty hose and eyeliner while smoking a cigarette in a cigarette holder.